Classic Car Restoration
Our approach to classic car restoration starts with you – the owner. Once you've told us what you're looking for, we will restore your vehicle and involve you at every critical stage of the project, as required. As every vehicle is different, every project is unique, which means that your classic car will be restored to your exact specification. Due to our specialist knowledge, we work to the highest standards in terms of quality. Our aim is to retain the originality of your vehicle. Our skilled technicians will appraise your vehicle, checking for any missing parts and the condition of components. This enables us to establish which aspects of the vehicle need refurbishment. Once your car has been mechanically restored, we will carry out a number of inspections, fine tuning, and road tests before handover.

We have long-lasting, trusted relationships with our clients who return year after year with their vehicles. We will restore, preserve and conserve your investment.
Vehicle Strip Down & Bodywork
We will assess the condition of your vehicle (including the driving quality, if roadworthy) by giving you a full body appraisal. This will be well-documented using photography. We will then carefully dismantle all component parts, assessing the condition and originality to decide what needs to be refurbished or replaced. Each component will be well-labelled and stored. Next, we start working on the body, which typically includes:
Shot blasting, replacing panels, fabrication repairs and lead loading of all joints

Full pre-assembly mock-up: components, glass, rubber seals and bright work

Quality control and thorough pre-paint check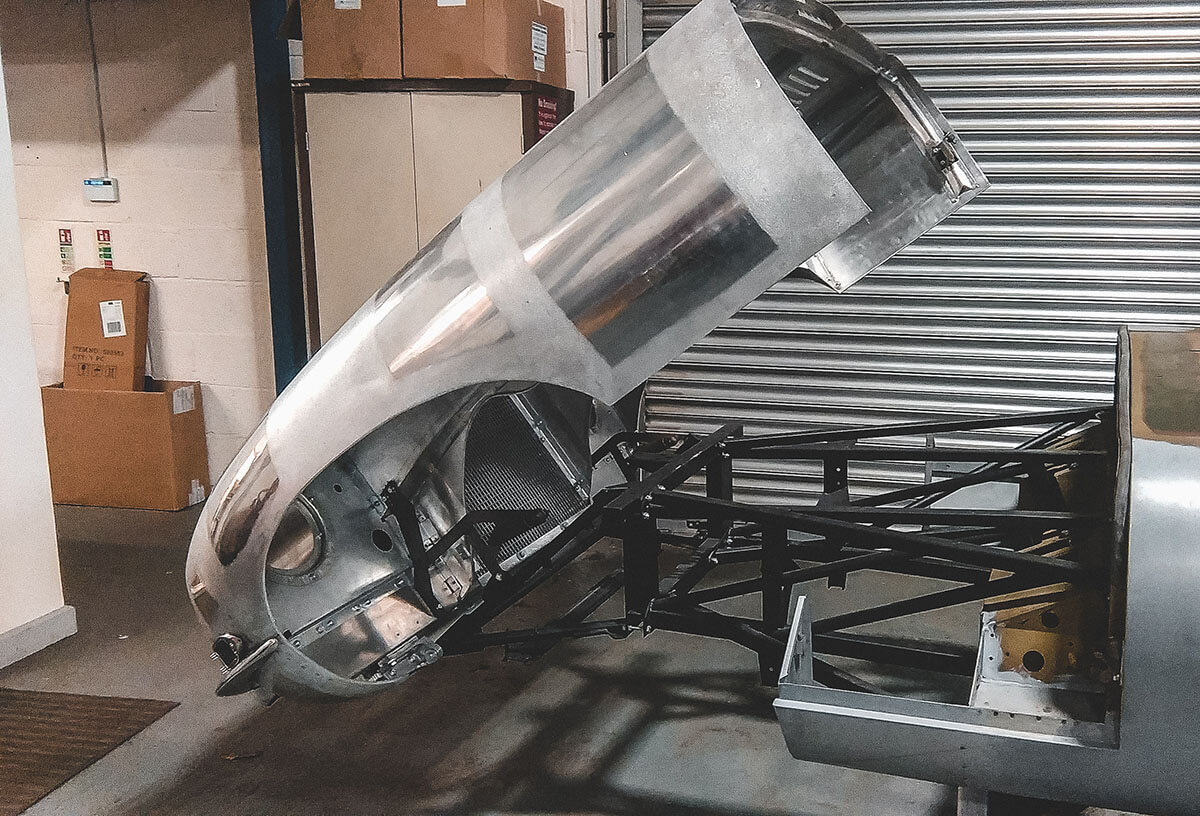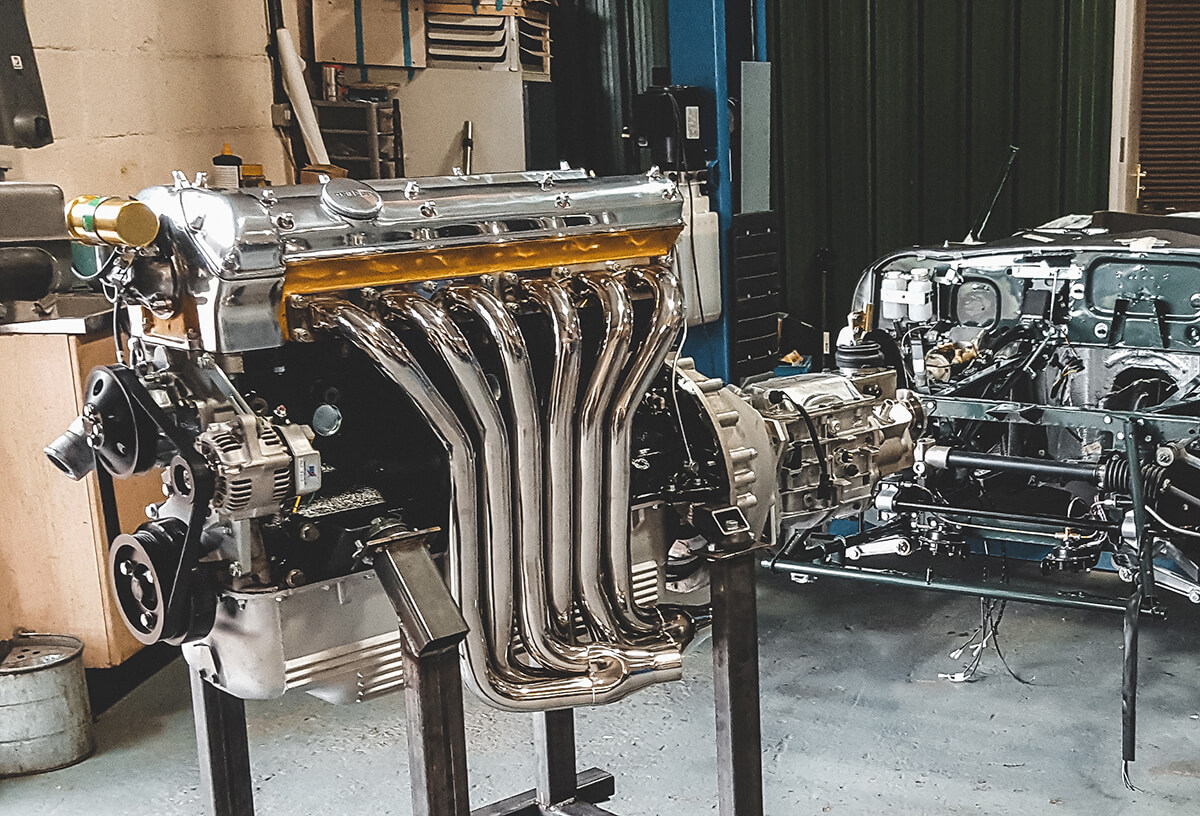 Engine Rebuild
At Ed Watson & Co, We specialise in the Jaguar XK engine produced from 1949 to 1992, as used in the Jaguar E Type, XK120, XK140, XK150 range, MK11 and others, and our specialist skills extend to other makes and models too, including Porsche flat 6 engines Aston Martin & Bentley, and we approach every engine build in same precise and meticulous way. We are also very conscious that you may be investing great amounts into your rebuild, our meticulous standards and trusted reputation will ensure that your engine will provide you with many years of use.
We can build you a standard stock engine for you concours road car or a fast road use engine with modern and performance upgrades to really bring your classic alive. No mater what level of engine we are building we always work to the same high standard and the highest of quality.
Once we have stripped the engine down, we will clean and assess every component for wear. We will then discuss options with you to the level of engine build you are after and advise on machining and parts required.
Cylinder head will be converted to run on unleaded fuel. They can also be ported and polished to give performance gains.

Cylinder block will be either bored or re-lined as required

Crankshaft grinding and balancing

Full engine balance to give very smooth and precise performance

Engine will be completely rebuilt and run on our in house test bed and can be commission for

dynamometer and rolling road testing
Mechanical Work
Once all the major mechanical components are stripped, including engine, gearbox, steering, suspension and braking system and have been cleaned, they will be reassessed for usability and then refurbished to that same exacting standards as our engine rebuilds. At this point our skilled technicians can also add discrete modern car refinements to enhance your overall driving experience.
Replacement and refurbishment of components (as required)

Braking system upgrades to improve usability and safety in modern traffic

Suspension upgrades to make your classic handle as well as it looks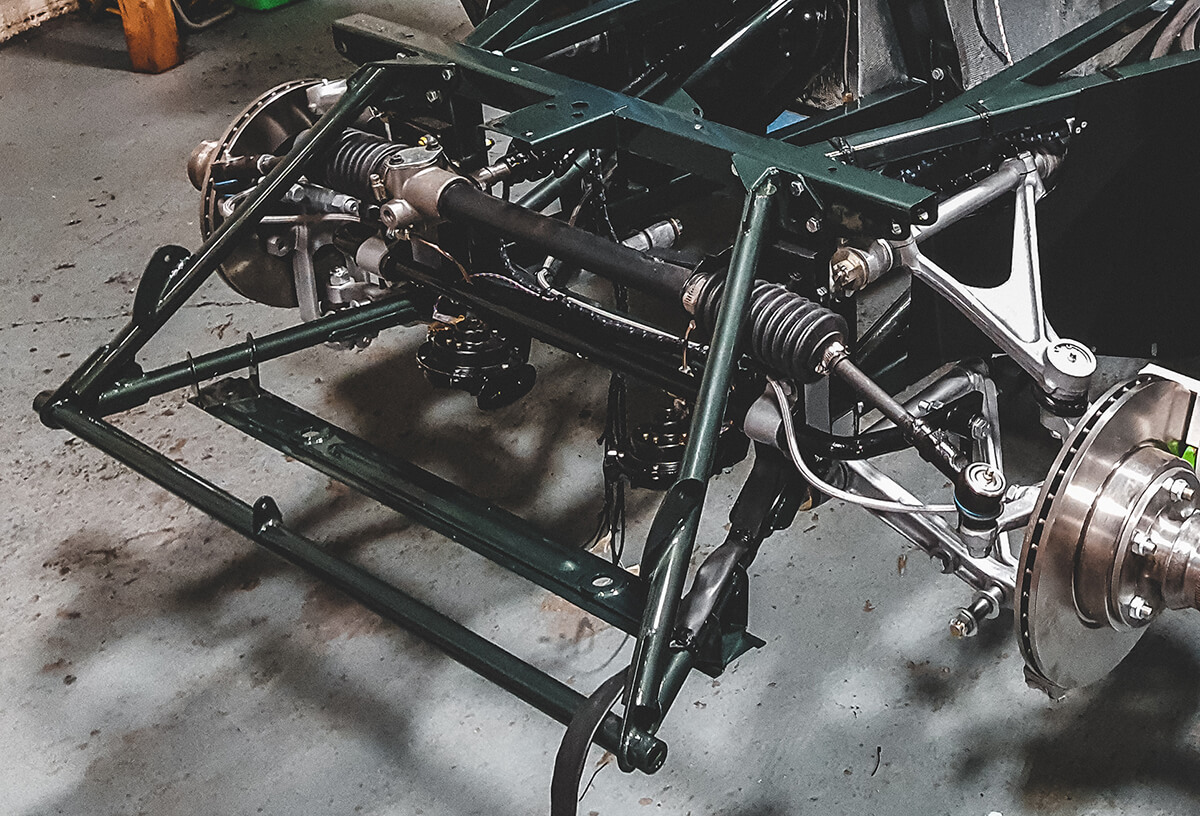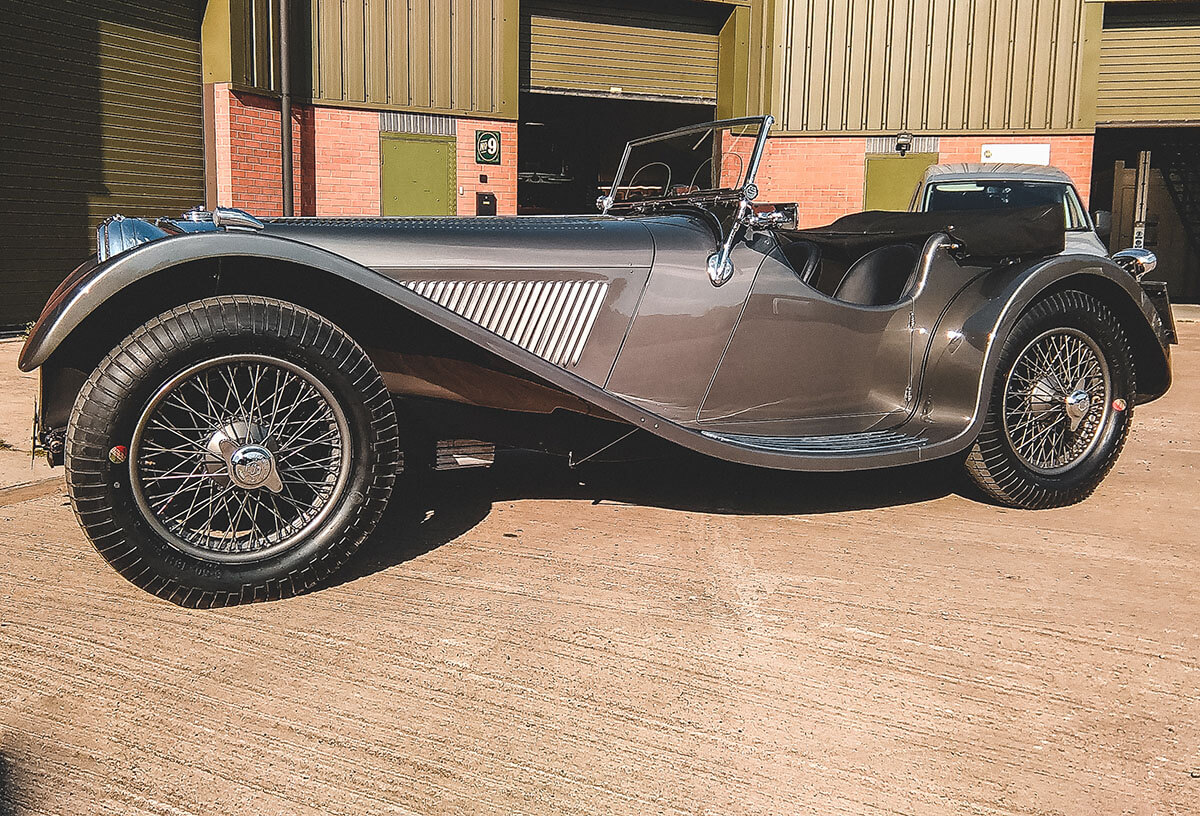 Body P
aint
Working to a very high standard, your vehicle will undergo the highest quality paint application and finish available. Our pre-paint preparation includes final adjustment of any panel gaps, alignment, and multi-functional seam sealing of all panel joints.
Paint colour closely matched to original factory finish as possible or a colour of your choice.

Anti-stone chip coating and high build primer

Colour will be applied followed by a meticulous final wet sand and polish. A high gloss finish applied to help protect against corrosion and weather resistance. This will also provide an outstanding, high-quality finish
Vehicle Electrics
When we check the vehicle electrics, we look at every switch and instrument. Typically, we would fit a new loom to incorporate modern connectors and we may convert the car to alternator power. To reduce the stress on switches, many of the components will be powered via relays, which also increases reliability. Our aim is to ensure that your vehicle is in full working order and safe to drive at all times.
Upgrades to halogen headlamps and interior lighting

Improved heating and electric fans to aid cooling (air-conditioning is optional)

Fitting of tracker systems, alarms, and in-car entertainment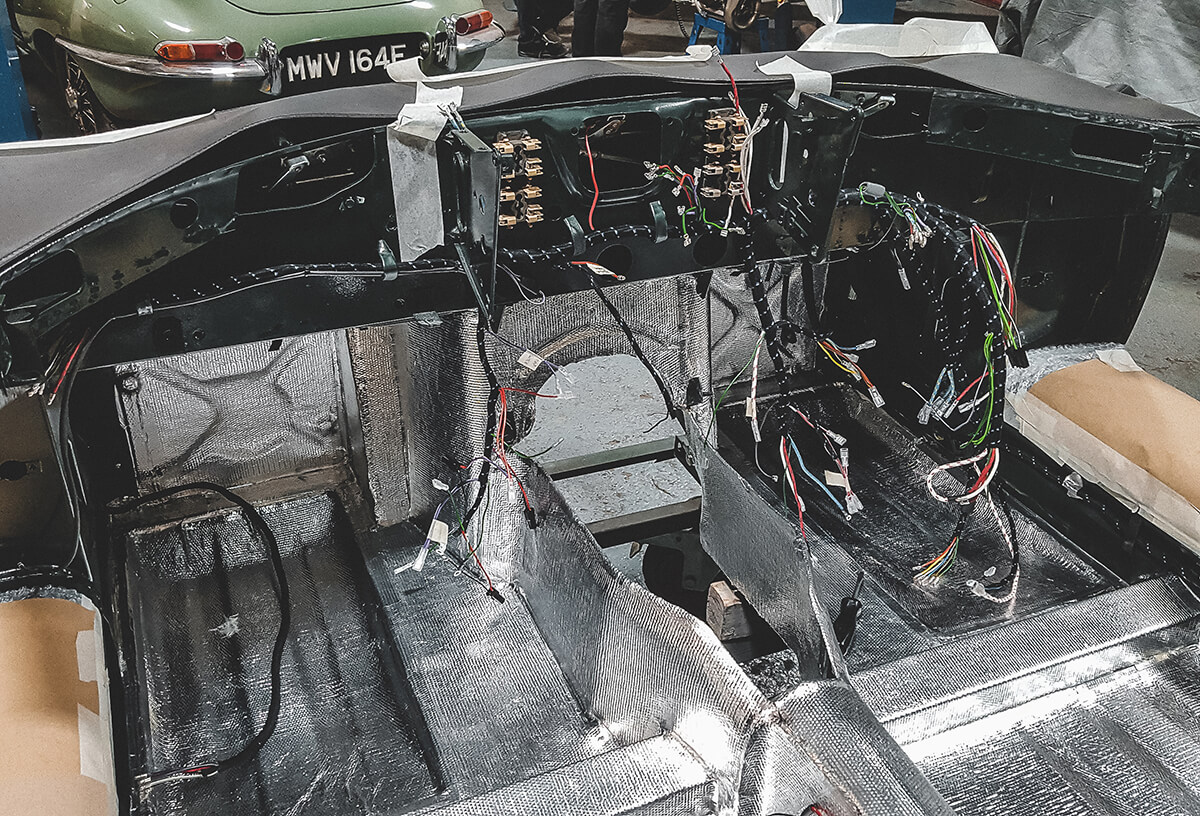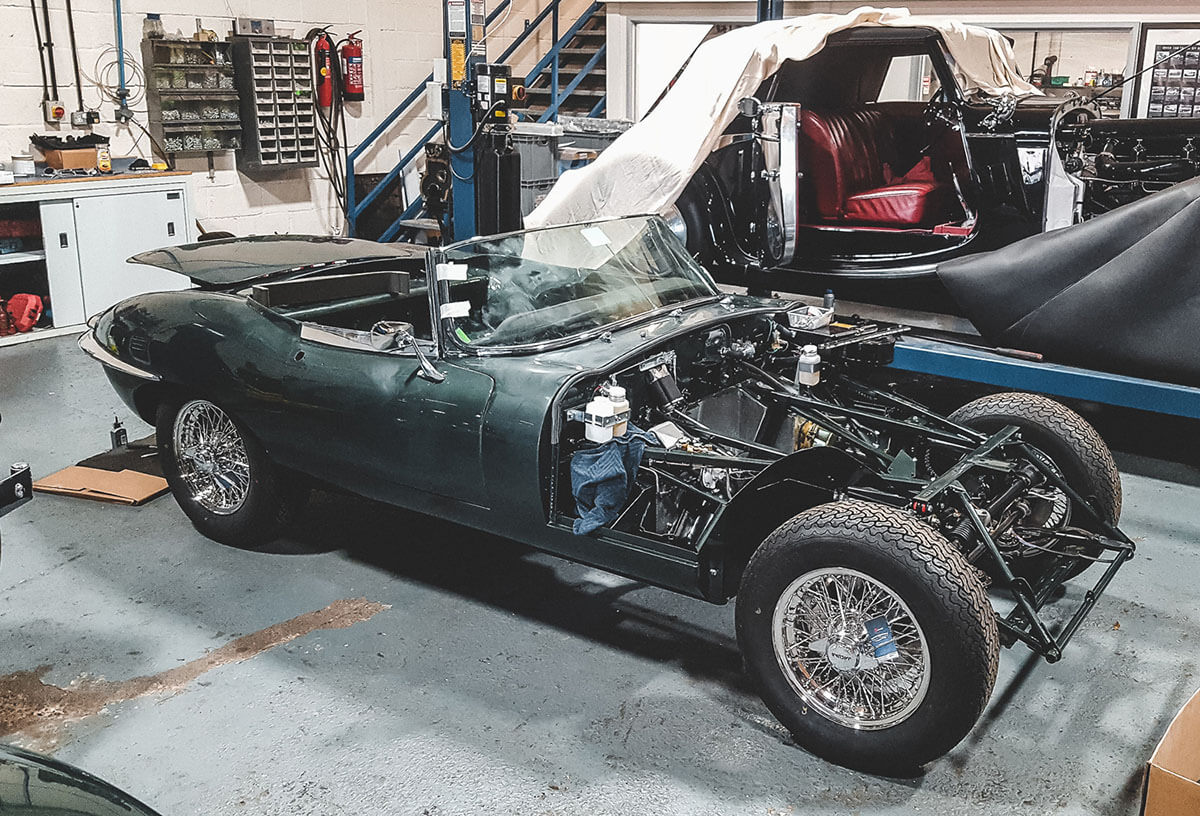 Assembly
All external and interior chrome work will be stripped and repaired where required. It will then be trial fitted onto the car to assure perfect fitment before re-chroming commences. All our chrome work is carried out by the word renowned Genius of the Lamp in the jewellery Quarter, Birmingham. Their attention to detail and workmanship is unquestionable and by using them you can be assured all chrome work will match the quality of the rest of your car.
When we assemble your vehicle, we will install major components including the axles and wiring loom. The drivetrain will be installed once completed and a combination of refurbished or replacement components will be reassembled after they have been assessed – this includes:
Fitting of doors, bonnets, boot lid and chrome work.

Wiring and test system will be completed

All glass, locks and catches will be fitted

Dynamat sound deadening and heat resistant matting

Road safety: MOT and road testing
Interior Trims
Our aim is to retain period features throughout production. Therefore, when your vehicle reaches the trim stage and depending on your exact project brief, we will assess, strip down, refurbish and replace any components, as required. We can re-trim the interior with original style leather seat upholstery and carpets, natural hardwood dashboards and door panels. Our meticulous, careful approach will ensure that your vehicle is beautifully restored to its former glory.
Choose a re-trim to reflect the original or upgrade to a different trim

Superior leather and hardwoods for a high-quality finish

Any interior chrome may be sent away for re-chroming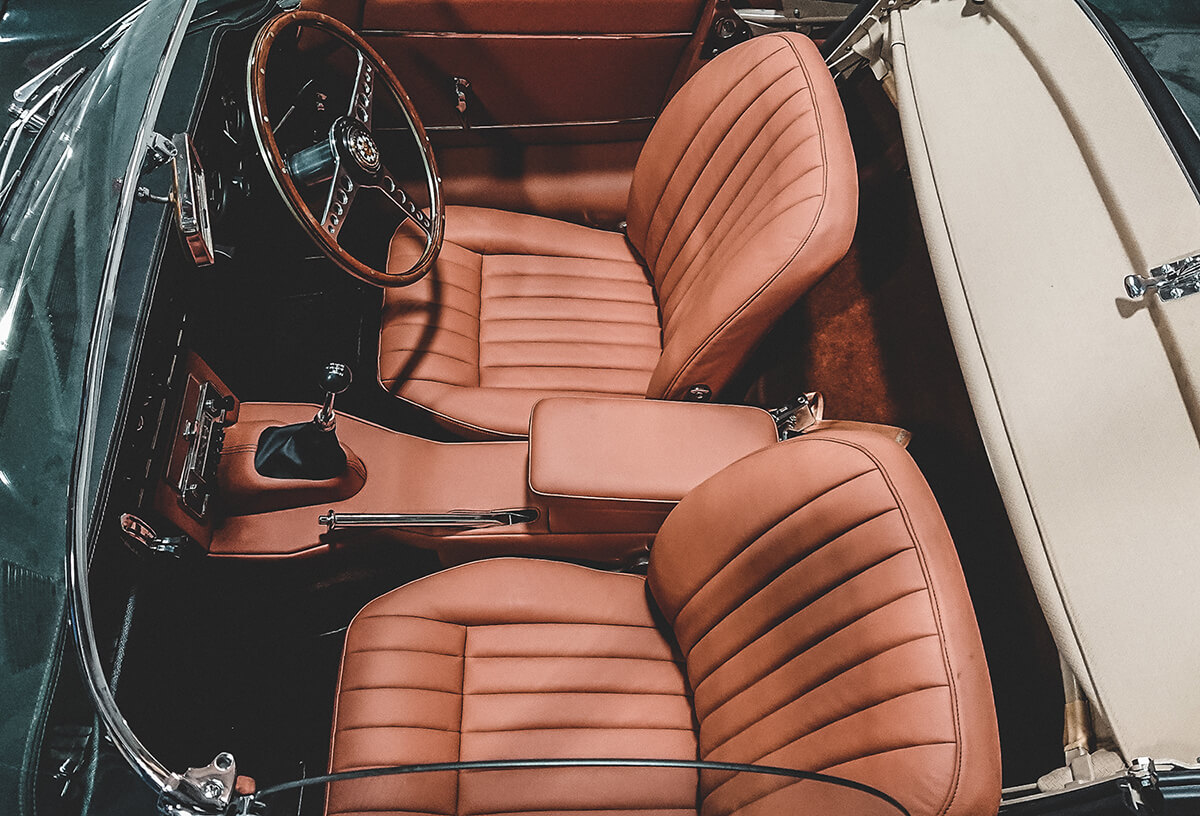 For more information about our classic car restoration services, call 01827 718297 or get in touch