Ed Watson & Co is a family-run business with decades of specialist expertise when it comes to restoring classic and vintage cars. Our genuine lifelong passion for classic car restoration can be seen in our careful approach and high-quality workmanship. We offer a number of different services to help preserve our clients' investments.
"I've worked on a number of beautiful vehicles over the years. One of my all-time favourite projects involved restoring a 1914 Rolls-Royce Silver Ghost, originally owned by Maharaja of Udaipur. Eventually, the car was bought back by the original family. Another notable project involved preparing and maintaining a Mercedes Gullwing 300SL for rally events, including being part of the back-up crew. The car was entered and completed the world-famous Mille Miglia twice."
Ed Watson
Discover the background and history of the 1914 Rolls-Royce Silver Ghost on the Bonhams website.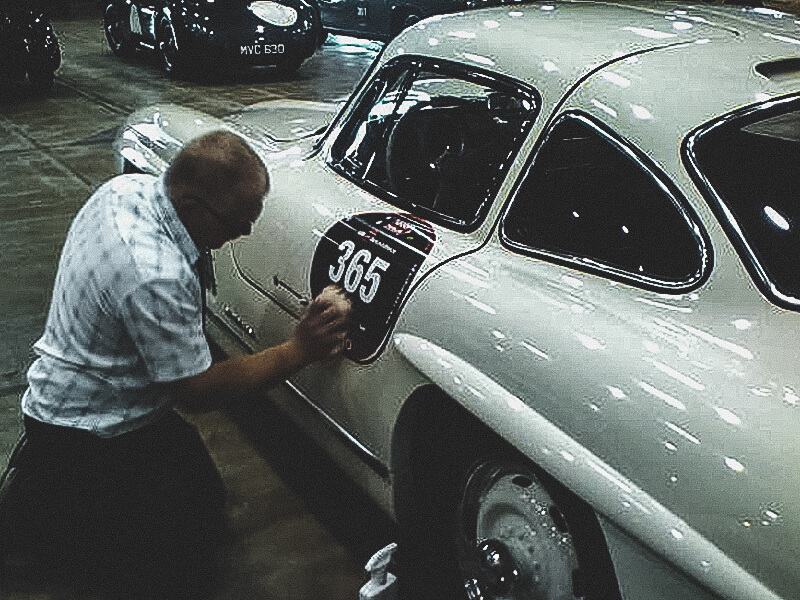 Following in his father's footsteps, Paul now works alongside Ed, having grown up surrounded by classic and vintage cars. The business has expanded to a team of six people, including Ed's wife, daughter and two technicians.
"We always feel very privileged when it comes to looking after our clients' classic cars. We share their passion and enjoy what we do, which is why we have longstanding relationships with our clients, who return year after year with their pride and joy." – Paul Watson
If you would like to speak to Ed or Paul about a classic car project, then please call 01827 718297 or get in touch.